Isla Las Bandurrias: A Private Patagonian Crossing
Patagonia may be one of the wildest fantasy destinations of all, but who said visiting it has to be extreme? This dreamy itinerary combines easy to medium level hikes with boat trips and horseback rides through the cobalt blue and emerald green landscapes stretching between Puerto Varas, Chile and Bariloche, Argentina. Contemplate the lofty stature of the ancient trees populating the cold-climate rainforests. Go for a swim in the calm expanse of a Patagonian lake. And enjoy exquisite food, drink and hospitality on a pearl of an island far from the worries of the outside world.
$3,507 usd
Overnight Options
When to go
This trip is recommended any time of year.
TRIP PREVIEW
Set out from Puerto Varas and adjust to the sweeping vistas of Patagonia with a picnic lunch and ferry ride across Lake Tagua Tagua. Continue the scenic journey by foot and motorboat until you reach Las Bandurrias Island on Lake Las Rocas just in time for afternoon tea and cookies.
Trek to the crystalline Azul Lake surrounded by majestic peaks and cold-climate rainforests of alerce, coigüe and other endemic trees towering overhead. Enjoy a picnic lunch on the lake's shore before heading back for a quiet evening on the island.
Get comfortable in the saddle and head ride out past small, self-sufficient farms nestled among the mountains, deep Andean forests and plunging waterfalls. Discover the remarkable hanging bridge across the turquoise-hued Rio Puelo.
Hike up to the Chilean Mountain Police Station for the official border crossing and follow an old pioneer trail around the edge of Lake Inferior. Once in Argentina, continue on by boat and bus to the town of Bariloche.
THE UPSCAPE DIFFERENCE
Upscape Access
We've spent years developing a local network for you to have access to people, places that are hard (or impossible!) to find elsewhere.
Personal guiding
This trip is fully guided with a professional guide who is experienced in the topics this trip explores.
24/7 Travel Support
We provide complete travel planning support from the moment you contact us until after you arrive home, including 24/7 on-the-ground support during your trip.
Trip Moments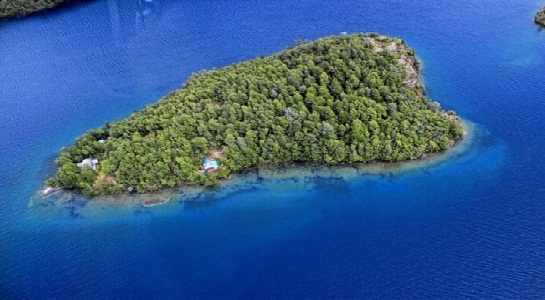 Go private
This trip has no set dates or groups. Contact us to tailor it to your schedule and interests.